Rare Earth "Black Gold" and Water Management Detailed In West Virginia Conference
Mike Luther, Global REEs Venture Editor Note: In the course of our dialogue with leading researchers and industry leaders, we see hear about some interesting things. Ultimately, Global REEs Venture is seeking to create alignment and idea sharing in order to improve rare earth mining and processing in the west. We are impressed with the activity at West Virginia University and within the State of West Virginia. As you read this story, consider the ongoing and tragic flooding stemming from Hurricane Florence. The State of West Virginia is both addressing its water management issues and making consideration for future resource extraction of rare earth elements and more.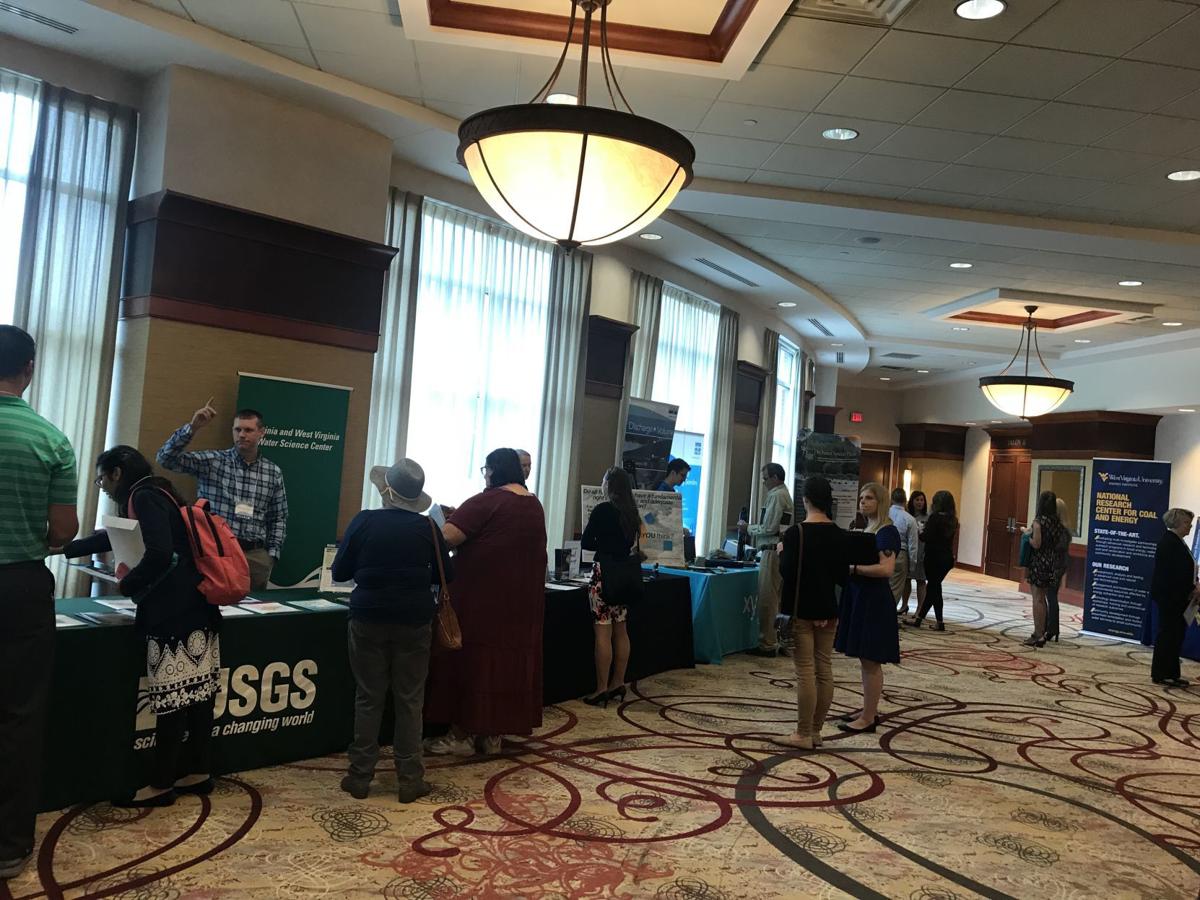 MORGANTOWN — Ways in which water-related challenges might be overcome were highlighted during the West Virginia State Water Conference Thursday morning.
The two-day conference at the Morgantown Marriott at Waterfront Place included a presentation regarding ongoing water research projects conducted by faculty at West Virginia University. One of those included a session on improved modeling of flood risk potential in the Mountain State presented by WVU Professor of Resource Economics and Management Mike Strager.
"West Virginia has, and I say this sarcastically, three things going for it when it comes to flooding," he said. These three things are the state's mountainous topography and location in the center of three converging weather systems from the Atlantic Ocena, Midwest and Gulf of Mexico.
What's more, Strager said the Federal Emergency Management Agency does issue flood hazard mapping based on data available. However, he said as much as 58 percent of the FEMA maps are inaccurate which he said would be a failing grade in his classroom. To remedy this, he and his team started a new mapping system incorporating geomorphic modeling which relates to the natural features of the landscape that complements hydrological modeling with lidar, a detection technology that works along the same principle as radar but utilizes light from a laser.
With this, Strager said a better flooding potential index map was created for the Elk River water basin. It reads somewhat like a topographical map with color coding, with red representing the most at-risk areas for flooding with those coded in blue as having the lowest potential. Similar maps were made for the Gauley and Greenbrier rivers.
"We'd like to take this to a statewide level because the data is available to do that," Strager said.
Lance Lin, professor of civil and environmental engineering, demonstrated how the right application of technology can result in less linear uses of water sources, notably how iron taken from other sources can be used to make sand in which tomatoes will grow, slightly slower than those in other soils but still the same size nonetheless.
John Quaranta, associate professor of civil and environmental engineering, detailed how channels were installed at the Royal Scot mine reclamation site in Greenbrier County to distinguish ground and surface water sources for treatment, and how the byproduct of carbon plant wastewater and paper mill treatment can benefit abandoned mining sites by providing a source of carbon for vegetation to grow.
Paul Ziemkiewicz, director of the WVU Water Research Institute, demonstrated how rare earth elements can be extracted from acid mine streams or the sludge from that accumulates at these sites. He noted that the sludge's acidity actually increases the concentration of these elements, which are vital in the use of electronics and defense technology.
Ziemkiewicz highlighted the importance of these elements because China is the world's leading supplier and the U.S. has almost no domestic production. However, research ongoing at WVU and the National Energy Technology Laboratory is working to turn that around.
Other topics discussed during the conference's breakout sessions included overviews of drinking water quality, fish species populations, environmental engineering and the impacts of concentrated bromide, among others.
Hits: 19