New Men of Coal: Focus on Technology! WVU Rare Earth Extraction Facility Operator Profiles
Summersville native operator of state-of-the-art rare earth facility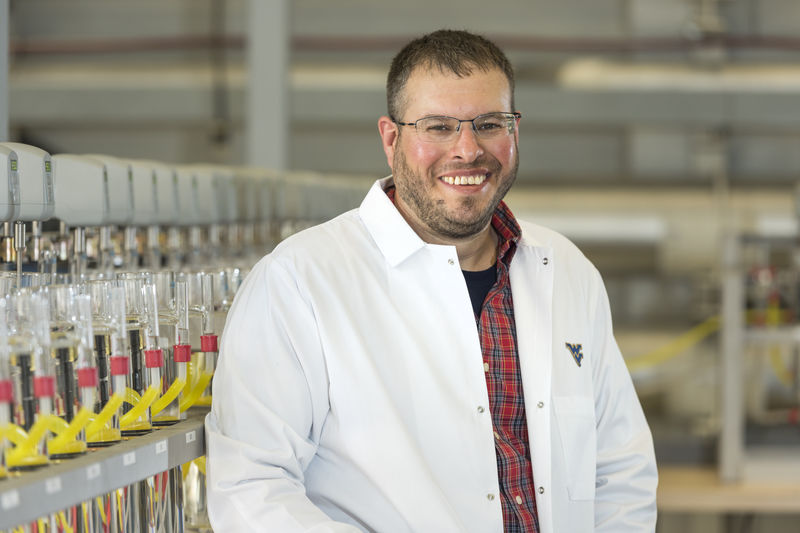 Near the top of the list, acid mine drainage and what to do with the by-products of mining has long been a problem in the Mountain State. But now, scientists may have found an opportunity in the problem that will not only benefit the state, environmentally and economically, but the entire nation.
On Wednesday, researchers from West Virginia University opened a new facility that may have the ability to remove valuable rare earth metals from coal mine waste.
The facility, the Rare Earth Extraction Facility, is a collaboration between WVU and the National Energy Technology, which is part of the U.S. Department of Energy.
The second phase of the project, which cost $3.38 million, is to turn waste into profit.
Rare earth elements occur naturally throughout the earth's crust and are needed in the manufacture of many modern technologies.
While abundant throughout the planet, rare earth elements do not occur in large concentrations and are usually found bonded to low-value minerals.
Though the elements are necessary for modern life, the processing of them is expensive and difficult with an economic foe of the U.S. being the main supplier of the needed elements.
According to a release from WVU, Paul Ziemkiewicz, director of the West Virginia Water Research Institute and an expert in acid mine drainage, has found that rare earth elements are found in higher levels in waste by-products from coal mining.
"Acid mine drainage from abandoned mines is the biggest industrial pollution source in Appalachian streams, and it turns out that these huge volumes of waste are essentially pre-processed and serve as good rare earth feedstock," Ziemkiewicz said in a release. "Coal contains all of the rare earth elements, but it has a substantial amount of the heavy rare earths that are particularly valuable."
According to studies cited in the release, it is believed that the Appalachian basin could produce enough rare earth elements a year to support the nation's defense industry.
Ziemkiewicz, along with Xingbo Liu, a mechanical engineering professor, and Aaron Noble, a Virginia Tech professor of minerals engineering, designed the new facility from the ground up.
Chris Vass, a graduate student at WVU and Summersville native will operate the facility.
According to the release, coal waste sludge will be used and treated with acid through a series of settling processes, at which time researchers will isolate the rare earth elements.
Remaining waste product will then go back into a treatment plant disposal system.
"This process uses an existing waste product that is abundant in our region," Ziemkiewicz said. "It is also much easier to extract and requires much milder acids and has negligible waste materials when compared to conventional rare-earth recovery methods."
Hits: 27